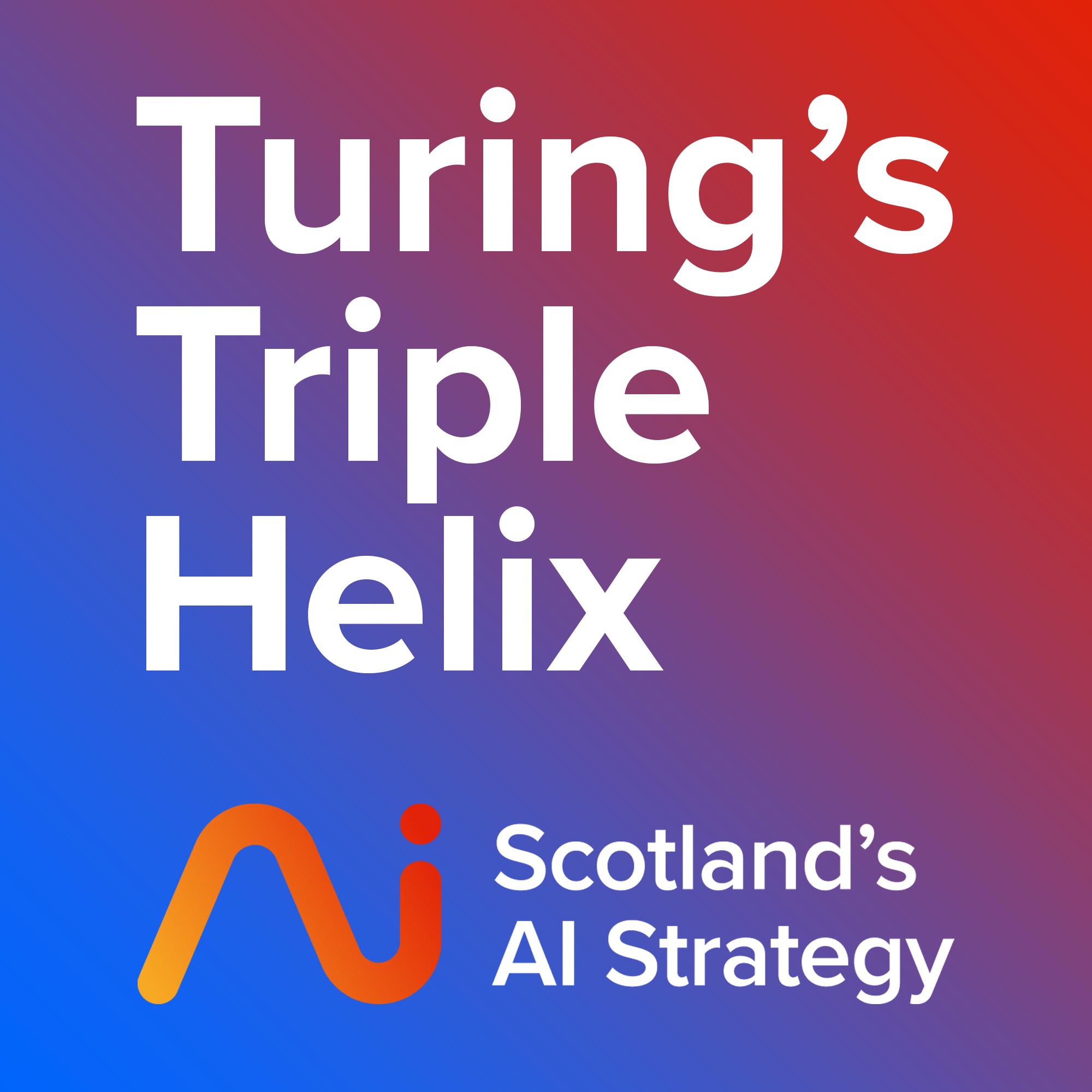 In this episode of Turing's Triple Helix we look at three national strategies which aim to realise Scotland's vision to become a digital nation. 
We were joined by representatives of the three key government initiatives driving this change. 
Guests: 
Mark Logan, Professor at the School of Computing Science
at the University of Glasgow and author of the Scottish Tech Ecosystem Review. 
Mark Huggins, Digital Director for The Scottish Government representing the national digital strategy named: "A changing nation: how Scotland will thrive in a digital world"
Albert King, Chief Data Officer at the Scottish Government representing Scotland's AI Strategy. 
Host
Steph Wright, Head of the Scottish AI Alliance Support Circle
Links
Transcript: https://www.scotlandaistrategy.com/news/new-podcast-scotland-a-digital-nation 
The Strategies:
Events mentioned:
Original music from Post Coal Prom Queen: https://www.postcoalpromqueen.com/